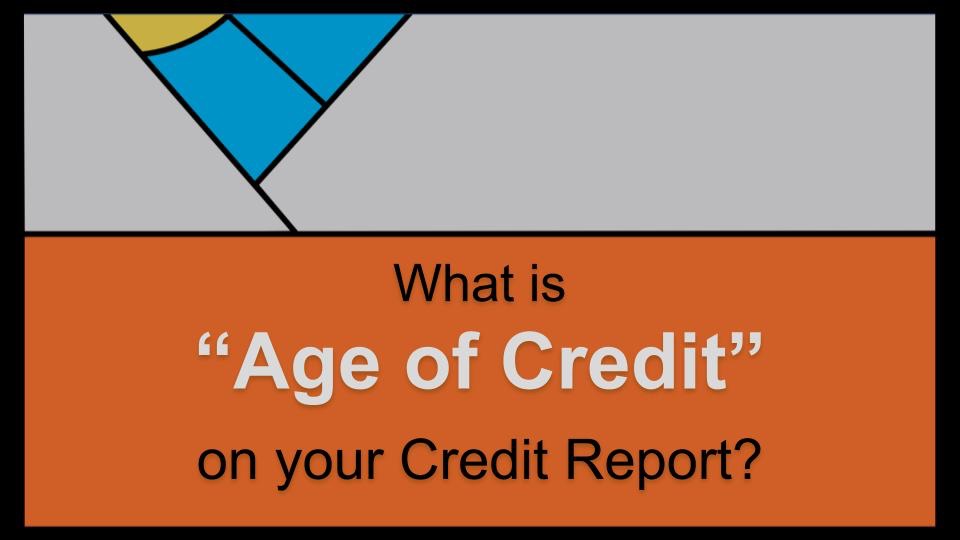 About this video
This video doesn't just tell you what makes up "Age of credit" but it also gives you a good idea of what you should want them to be in your credit file in order to have the best credit score.
The "age of credit," often referred to as "credit history" or "length of credit history," is a crucial component of a credit report (Experian, TransUnion, and Equifax). It reflects the length of time you've been using credit accounts. It's calculated by determining the average age of all your active and closed credit accounts. This metric plays a significant role in assessing your creditworthiness and can influence credit scores.
Why Age of Credit matters
A longer credit history is generally seen as positive by lenders because it provides a more comprehensive picture of your financial behavior over time. It demonstrates your ability to manage credit responsibilities and financial commitments consistently. Lenders use this information to gauge your reliability in repaying loans and bills, indicating whether you're a high or low credit risk.
Having a longer credit history also allows credit scoring models (FICO and VantageScore) to make more accurate predictions about your future credit behavior. Newer credit users, on the other hand, lack substantial data to assess their credit management patterns, potentially leading to greater uncertainty for lenders and credit evaluators.
Age of credit is a small but important factor
When age of credit is combined with other factors like payment history, credit utilization, and types of credit accounts, it contributes to the calculation of credit scores. Generally, a positive credit history with a longer age of credit can lead to higher credit scores, making it easier to secure favorable loan terms and interest rates.
In essence, a longer credit history provides lenders with a better understanding of your financial habits, enhancing their confidence in your ability to meet financial obligations responsibly. It highlights the importance of establishing and maintaining credit relationships over time to build a strong credit profile.
Other info
Instagram: https://www.instagram.com/yukon_project/
Facebook: https://www.facebook.com/theyukonproject
Youtube Channel: https://www.youtube.com/@theyukonproject
Apply for a personal loan.
Apply for a consolidation loan.
Apply for a credit card.
Tailored & actionable steps to a 700 credit score, Build Credit with our FREE service.
Find a high-yield savings account
Find a financial advisor