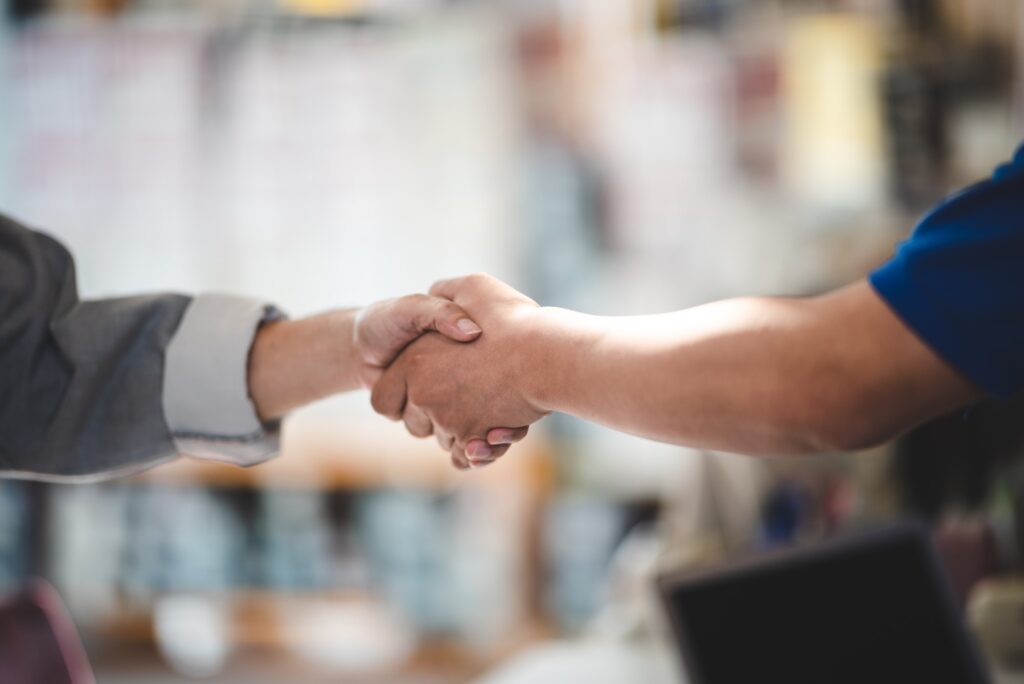 What is credit repair?
Credit repair is the process of improving a poor credit score. Credit repair commonly involves legally attempting to enhance your credit score by removing negative information from your credit report through dispute procedures. People often hire a credit repair company, formally known as a credit repair organization, to assist in disputing these credit report issues.
Credit repair companies use your legal rights, as outlined in the fair credit reporting act (FCRA) to dispute negative information on your credit report. If they are successful at removing this negative information, you can see an improvement in your credit score. They are able to do this because you're legally allowed to dispute any incorrect or inaccurate information on your credit report. If you believe anything on your credit report is incorrect, you have a legal right to dispute it. However, that does not mean that the whole account will be removed. It means that the item in question must be verified or corrected.
These errors most often occur not because of an error with the credit bureau but due to an issue with the lender or creditor that provided the information to the credit bureau. Common errors include incorrect spellings of your name, incorrect addresses, incorrect dates on your accounts or bad account information. If you have an incorrect name or other personal information, you may also have accounts or inquiries that do not belong to you.
What is a credit repair company?
A credit repair company, also known as a credit repair organization, offers services aimed at enhancing your credit record, history, or score.  You can see the exact definition of a credit repair company here.  This definition comes from the Credit Repair Organization Act by the federal government.  
More importantly, a credit repair company, credit repair organization or CRO for short can provide valuable services to individuals who have issues on their credit report but do not want to spend the time or effort to correct the errors on their credit reports. They don't offer services beyond what you could do on your own. However, their expertise and tools, refined through years of experience and development, can streamline the credit repair process. Think of them like hiring a mechanic to change your oil, you can of course, do this task yourself if you wish, but sometimes it's worthwhile to hire an expert.
What does a credit repair company do?
Credit repair companies may perform a variety of tasks. First and foremost, most credit repair companies will review your credit report with you, help you find any errors on your credit report, then dispute those errors with the credit bureaus. Credit repair companies may also, pull your credit report for you, get a credit score for you, help your track your credit score, and coach you on other ways to improve your credit score based on what's in your credit report and what you may want to add to your credit report.
Can credit repair companies remove credit inquiries?
Credit repair companies may help you remove credit inquiries from your credit report for an additional fee on top of the basic rate because this process is different and somewhat time consuming. It's also a waste of time and effort in most cases unless you're a victim of identity theft, in which case, your police report for the identity theft will go a long way to removing them once you submit the info to the credit bureau.
Reason one of why credit inquiries can't be removed in most cases: They are a record.
Credit inquiries on your credit report are a list of who accessed your credit report, when your credit report was accessed, and why it was accessed. This means, if there's an inquiry on your credit report then it's because the credit bureau shared it with someone. The only valid reasons for a false inquiry are:
Identity theft, in which case you need to review your credit and financial records in detail. There is a lot that goes into resolving this and part of that will include the credit bureau removing the inquiries from your report.
Mistaken identity, this is similar to number one but is an accident due to a mismatch of personal information. If there are inquiries or accounts on your credit report that are not yours, you should first focus on the personal identification errors in your report. This includes incorrect names, incorrect name spellings, addresses that you did not live at, and incorrect social security numbers.
Reason two of why credit inquiries can't be removed: They aren't worth the trouble.
The second reason that inquiries should not be disputed is because of their impact over time. Inquiries on your credit report will likely take at least 60 days to resolve, often much more.  But here's the secret about inquiries and your credit score.  They are a very small factor in your credit score, and in most cases the impact is basically 0 if the inquiries are more than 90 days old.  In fact, even though inquiries can stay on your credit report for two years, FICO scores do not even consider inquiries over one year old. FICO makes special mention that only inquiries that impact credit risk impact the score since they know that not all inquiries are important.  This means that rate shopping (say, applying for 5 auto loans in 2 days to get the best rate) is the same as applying for 1 auto loan. While VantageScore is a little less explicit about the impact, they imply the same thing. Inquiries are not that important, especially after a little time has passed. About as much time as it would take to get inquiries removed. 
5 things credit repair companies cannot do
Require payment in advance. It is a violation of the credit repair organizations act to require a payment for these services in advance. You may be charged a fee for the service to access your credit report and credit score. This fee should not be more than $50.00. You can access all 3 credit bureau credit reports plus all of your FICO credit scores at myfico.com for $39.99 a month. Charging more than $50 is not reasonable.
Engage in fraud or deception on any person in connection with the offer or sale of the services of the credit repair organization.
Use any misleading representation of their credit repair services. This includes guaranteed removal of negative items or a guarantee of a certain credit score improvement.
Make statements or claims, or advise you to make statements or claims that will alter your identity in order to have negative information removed.
Make any statement, or advise you to make any statement, which is untrue or misleading with respect to your credit worthiness, credit standing, or credit capacity to a credit bureau, one of your lenders, or to anyone lender with whom you are applying for credit.
What to expect from a credit repair process
Every credit repair agency operates uniquely in their procedures, yet they're bound by rules and the duration processes might take at a credit bureau. Notably, these agencies cannot charge you before completing work, but that doesn't imply payment only upon a rise in your credit score.  A typical process would look something like this.
Day 1 of credit repair process:
You have an initial meeting with the credit repair agency. They will describe the process and talk about your options (and give you their sales pitch). If you think you would like to move forward with them, they may ask you to pay them for a credit report and score. This is so they can access your credit report directly, the charge is needed because the credit bureaus do not offer them for free to the credit repair company. With this information, they will give you a little more detail about how the process will work in your situation. From here, you will have to sign a contract for the services. This is important because no credit repair work can be done until a contract is signed and you have waited 3 days. These 3 days are to ensure that you would like to use the service.
Day 4 or 5 of credit repair process:
Initial process set up and consultation. During this phase, someone will likely go over your credit report in detail with you.  They will help you review your credit report closely for any errors, point out all negative items that are hurting your score. Next that will make recommendations on how to improve your credit score. This will include what can be disputed with the credit bureaus and what items you may appeal to your creditors about.  This is called the initial work and you will be billed an initial fee for this process. Afterwards, if you agree, they will begin disputing any errors you identified or otherwise helping you contact creditors to see if any improvements can be made on negative items. 
Day 35 to 40 of credit repair process:
At monthly intervals, you will be charged the monthly fee for the previous month's work. This work usually includes any disputes filed on your behalf and contact with your creditors. Note that credit bureaus have 30 days to respond to disputes, and in many cases it does take this long. Credit bureaus also recognize the form letters that many credit repair companies use and they process them separately. They are scrutinized and reviewed carefully. They are looking for indications that the disputes are frivolous or done in bad faith, such as knowingly trying to remove an accurate, but negative item from your credit report.
Monthly: Each month you will receive a bill for the previous month's work on your credit report. This means that when you cancel, you will still owe one final payment.
The cost of credit repair
The credit report and score fee will likely cost you between $20 and $50. The charge for the initial review should be similar to your monthly fee but may be higher as this work will take longer and be more in depth. The monthly fees typically range from about $60 per month to $150 per month. There are some companies that may charge much more than this, and there are a few that will charge less because they use automation that greatly reduces their time and cost.
The last thing to know is how long the process takes. It's highly unlikely that any disputes or other actions taken by the credit repair organization will have a direct impact on your credit score in less than 30 days. Most of the time, it will take 3 to 6 months for the credit repair agency to make significant progress, but they will continue to provide some service and bill you until you cancel the service. In total, you should expect to spend at least $400 to pay for this service but depending on your chosen service and credit repair service provider, you could pay $1,000 or more.
The value of credit repair
Credit improvement can be worth thousands of dollars in interest saved, if you see meaningful increases in your credit score before taking on new debt such as a car loan or mortgage. You could also refinance loans to better rates once you are able to repair your credit. Having a good credit score is a meaningful part of the American financial system and a high score means you will pay less for credit, pay less for insurance, and even more easily secure a job.
How to find a legitimate credit repair company
You can use our tool to find a reputable credit repair company in minutes. Not all companies are available in all states. This is because some, but not all, states require special licenses to provide credit repair services and not all service providers are licensed in every state. Before choosing a credit repair company, the first check you should do is to make sure that the website has a physical address (not just a P.O. Box) and proper disclosures. If you don't see the disclosures, STAY AWAY! Every reputable repair agency will have a few proper disclosures at the bottom of their website. You should see the following somewhere on the site, usually at the very bottom of every page.
Terms and Conditions: the basic agreement for using their site
Privacy Policy: how they gather and protect data about you
Privacy Notice: this will contain some details about how they use your data and what you can restrict or limit.
California Privacy Policy: this is newer but should be on most sites, especially if they serve consumers who live in the state of California
How to know if a credit repair company is a scam
There are a few quick scam checks that you can do. Note that good scams could still pass some of these checks. More importantly, just because a company is legitimate and passes all of the checks, does not mean that you will be satisfied with their services or the cost of those services.
A legitimate credit repair company's website will have all proper disclosures. In the footer of the website you should see and review, at least, Terms and Conditions, Privacy Policy, and Privacy Notice.
A legitimate credit repair company will not require an upfront fee.
A legitimate credit repair company will give you a written contract, including a copy for you to keep.
A legitimate credit repair company will wait three days after you sign the contract to begin any credit repair services.
A legitimate credit repair company will not guarantee any results or a certain credit score.
A legitimate credit repair company will not tell you to lie to any credit bureau or lender for the purpose of improving your credit.
A legitimate credit repair company will provide you with the following disclosure in written form before any contract is completed as required by the credit repair organization act (CROA). This disclosure is a short summary of your credit rights based on the Fair Credit Reporting Act (FCRA).
"Consumer Credit File Rights Under State and Federal Law
"You have a right to dispute inaccurate information in your credit report by contacting the credit bureau directly. However, neither you nor any 'credit repair' company or credit repair organization has the right to have accurate, current, and verifiable information removed from your credit report. The credit bureau must remove accurate, negative information from your report only if it is over 7 years old. Bankruptcy information can be reported for 10 years.

"You have a right to obtain a copy of your credit report from a credit bureau. You may be charged a reasonable fee. There is no fee, however, if you have been turned down for credit, employment, insurance, or a rental dwelling because of information in your credit report within the preceding 60 days. The credit bureau must provide someone to help you interpret the information in your credit file. You are entitled to receive a free copy of your credit report if you are unemployed and intend to apply for employment in the next 60 days, if you are a recipient of public welfare assistance, or if you have reason to believe that there is inaccurate information in your credit report due to fraud.

"You have a right to sue a credit repair organization that violates the Credit Repair Organization Act. This law prohibits deceptive practices by credit repair organizations.

"You have the right to cancel your contract with any credit repair organization for any reason within 3 business days from the date you signed it.

"Credit bureaus are required to follow reasonable procedures to ensure that the information they report is accurate. However, mistakes may occur.

"You may, on your own, notify a credit bureau in writing that you dispute the accuracy of information in your credit file. The credit bureau must then reinvestigate and modify or remove inaccurate or incomplete information. The credit bureau may not charge any fee for this service. Any pertinent information and copies of all documents you have concerning an error should be given to the credit bureau.

"If the credit bureau's reinvestigation does not resolve the dispute to your satisfaction, you may send a brief statement to the credit bureau, to be kept in your file, explaining why you think the record is inaccurate. The credit bureau must include a summary of your statement about disputed information with any report it issues about you.

"The Federal Trade Commission regulates credit bureaus and credit repair organizations. For more information contact:

"The Public Reference Branch

"Federal Trade Commission

"Washington, D.C. 20580″.

Exert from the Credit Repair Organization Act
How can I improve my credit score on my own?
Credit repair usually implies that you are going to have items removed from your credit report that are negatively impacting your credit score. This is a task that you can handle on your own with a little know how and good documentation to back up your claim. You can find everything you need in our article "How to repair your credit."

The most important thing to member about improving your credit is that the most recent history is the most important.  So while negative items may remain on your credit report for years, their impact lessens as time goes by.  More importantly, there are things you can do to improve your credit without removing the negative items.  Here's the quick rundown:
Payments are key. First, bring any accounts that are past due current and keep them current.  Just 1 year of on-time payments could add 50 to 100 points to your credit score. If you have less than 3 open accounts, open a could of new credit cards and follow this guide.  Secured cards will work here.
Utilization and Debt. Pay down your outstanding debts, especially on credit cards. Lowering your revolving credit utilization by 30% could get you 30 to 50 points on your credit score.
Let your accounts get older. Age of credit is important, so just pay your bills on time every month and let time help.
Don't apply for new credit (unless you have less than 3 accounts open, then see number 1). Inquiries are only impactful for a few months. The impact is negligible or zero after one year.
FAQs
What credit scores are impacted by credit repair?
Credit repair targets the underlying credit report so nearly all credit scores will be impacted. The most common credit scores are created by FICO and VantageScore. Many lenders and other credit websites will offer you a free credit score with VantageScore 3.0 being the most common. Banks and other credit cards may also provide you with one of your FICO scores.
Does credit repair work for my credit score?
Yes, in many cases it does work. Depending on which study you look at, 5 to 10% of people have meaningful errors on their credit reports. That means that many people can see improvement in their credit by removing errors.
Can I repair my credit for free?
Yes, you can. This right is afforded to you by the FCRA, which is the legal doctrine which credit repair companies use to repair your credit for you. Just like with car repairs or home repairs, you can do it yourself or you can hire someone to do it for you.
Can credit repair remove accurate information?
In the majority of cases, the answer is no. Accurate information cannot be removed from your credit report until it ages off. Some credit repair agencies, mostly the disreputable ones, will imply they can remove valid negative information. Numerous YouTube videos even claim they have the secrets to getting all negative information removed. They are lying to you. They claim they can tell you how to "beat the system" or "game the system" or some other fancy term which always involves you lying to the credit bureau. If they are willing to tell you to lie, do you really believe they are being honest with you?
What is the CROA, Credit Repair Organization Act?
The CROA is short for the Credit Repair Organization Act. This is the federal document governing how credit repair companies work. Any company except a non-profit agency or a lender you are currently working with that provides a service to help you improve your credit in exchange for money is a credit repair organization under this law. This law also states that the FTC is in charge of enforcing the law. You can report any suspected violation directly to the FTC.
What is the difference between the FCRA and the CROA?
The FCRA is the legal guidelines that govern how your credit reports are collected, maintained, and shared. It also describes the requirements for credit bureaus to keep accurate information and how to handle any disputes to protect the consumer. Credit repair organizations or CRO's use this law to help you improve your credit. The CROA is the law that governs how credit repair organizations can engage with consumers wishing to exercise their rights under the FCRA.