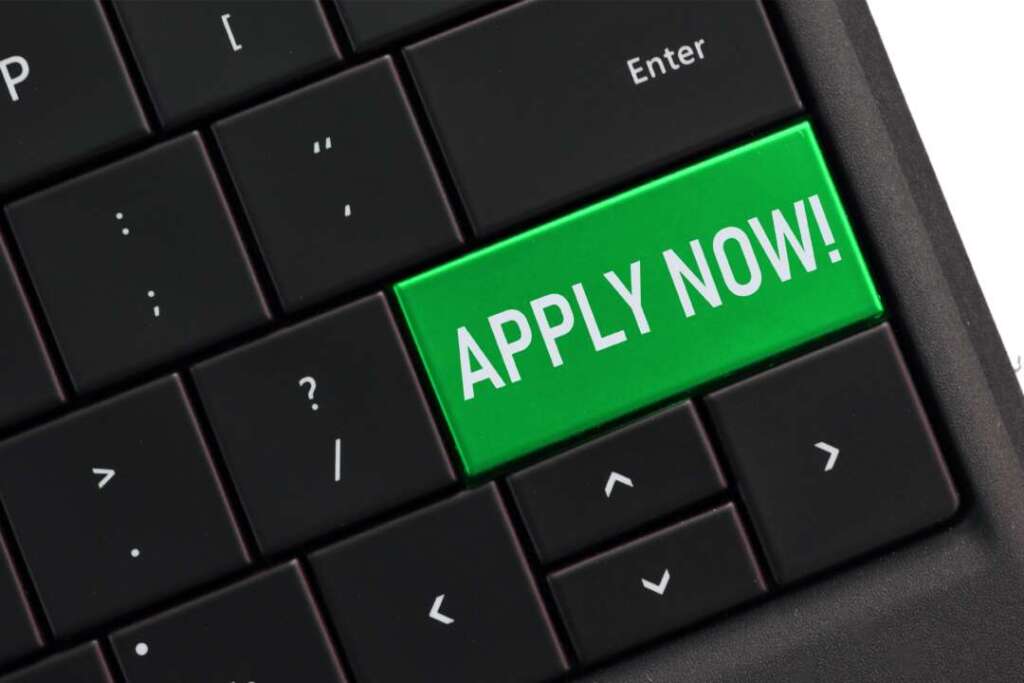 If OppLoans approves everyone, even people with bad credit, what should you do before you take one of their personal loans?
Welcome to the Yukon Project. We're giving you the insider's perspective about lenders and other financial service providers. We've spent years working in the lending industry. With our experience, we are going to tell you everything you need to know about OppLoans.
Is OppLoans trustworthy for a personal loan?
OppLoans is a personal loan lender owned by parent company OppFI. OppFI is publicly traded company that trades under the ticker OPFI. OppLoans has all the required licenses and legal rights to lend. They offer loans in 35 states based on their own state licenses, but they also issue loans through FDIC-regulated banks: Finwise Bank, First Electronic Bank, and CCB Bank.
Because OppLoans is a publicly traded company and it works with banks that are federally regulated, you should have confidence that regulators review their policies and procedures periodically.
Is OppLoans easy to get approved for a personal loan?
OppLoans does a credit credit check on all applicants, but if you have bad credit, don't worry. Like many online lenders, they do not base their decision to offer a loan only on your credit score and credit report. OppLoans will also consider your income, employment status, and possibly ask to review your bank account data. This is something fairly new for lenders, but it can be really good. If you don't have much credit history a lender can, with your permission, log in and review your bank account. They can see if you are regularly paying other bills, like your cell phone and utilities. They can see how much income you have and whether you can regularly cover your expenses. This helps them see your overall credit worthiness.
Does OppLoans do a hard inquiry on my credit report?
OppLoans begins the process with a soft credit inquiry to review your credit for eligibility. They will make a decision on whether to lend to you and for how much. If you decide to take a loan with them, only then will they do a hard inquiry on your credit file.
What credit score do you need for OppLoans? Can I get an OppLoans personal loan with bad credit?
OppLoans does accept people with bad credit. Based on the type of loans they offer, they most likely offer loans to customers with credit scores in the 600's. I expect that they provide a large number of loans to people with credit scores below 600. They probably do not have a minimum score. A good income, stable employment, and history of payments from your bank account could be good enough to get a loan regardless of your credit score.
What is the maximum loan amount for OppLoans wi?
OppLoans offers loans from $500 to $4000. The exact amount might depend on the state where you live. For example, in Georgia, they lowest loan amount that they offer is $3000 and they don't lend more than $5000.
Is OppLoans personal loan unsecured?
OppLoans offers online personal installment loans. These loans are unsecured, meaning that you do not need to put up collateral–like your home or an automobile. You will not risk losing the collateral if you can't pay the loan off, but the loan will have a higher interest rate–or APR–than a secured loan would.
What is the APR on an OppLoans personal loan?
OppLoans primarily lends to people with damaged credit, so the cost of their loans is higher. The annual percentage rate (APR) of an OppLoan is about 160%. Their loans typically last between 9 and 18 months. Short term lending often has higher APRs because it is harder for a company to make money on the loan. Still, this interest rate is high and you should only take an OppLoans loan if you understand the impact and have a good plan for paying it off early.
How long does it take to get approved by OppLoans for a personal loan?
In most cases, OppLoans is going to give you an almost instant answer. They will know if they can approve you in 30 seconds or less. That means that filling out the application will be the thing that takes the most time.
The process to apply and get approved by OppLoans will go like this:
You fill out the application which will include authorization to check your credit report and your bank account
OppLoans will pull your credit and check you bank information
For most people, they will issue a decision within 20 seconds
They may request additional information from some people
If you accept the loan, they will complete the verification process and perform a hard inquiry on your credit
Finally, you will be funded. OppLoans will use ACH in order to deposit the funds directly to your bank account. For most people, the funds will be deposited on the following business day.
How soon can you get your money from OppLoans for a personal loan?
If you accept a loan offer from OppLoans before noon central time on a business day, you could get your money that same day. If not, you will get the money the next business day. So, you can usually expect to have access to your loan funds the next business day. While it is possible that your bank could delay releasing your funds, this isn't common.
Will taking a personal loan from OppLoans impact my credit score?
OppLoans uses a soft inquiry when you apply for a loan. So, applying will not impact your credit score. If you accept the loan, OppLoans will conduct a hard inquiry and a new credit account will be added to your credit report. Both will drop your credit score for around three months.
OppLoans does report to all three of the major credit bureaus: Experian, Equifax, and TransUnion. That means that making on-time payments, over time should play a positive role on your credit score. On the other hand, if you miss payments or default on the loan, your credit score will be negatively affected.
Does OppLoans charge fees for a personal loan?
While OppLoan's interest rate is relatively high, they do not charge any additional fees, like originations fees, application fees, or prepayment penalties. OppLoans doesn't even charge late fees for payments that are late. Interest is the only expense you will have to worry about if you use OppLoans.
What are the payment methods for OppLoans personal loan?
OppLoans will require that they connect to your bank account. This will allow them to pull the payment from your account automatically. You only need to worry about making sure you have the funds available on the payment date and they will take care of the rest.
You need to be aware that most loans from OppLoans will likely have payments twice a month, on your payday. When you review your loan terms, make sure you understand whether the payment will be monthly or twice a month. That could make a big difference on whether you think the loan is affordable.
What are the pros of OppLoans personal loan?
There are several pros of borrowing from OppLoans.
The application is fast and the approval is usually instant
The loans are available even for people with bad credit
You can apply and see if you would be approved without hurting your credit score
The loans are unsecured, so you don't risk losing your home or automobile if you have trouble paying it back
No origination fees, late fees, or application fees
There are no prepayment penalties, which means you can–and should!–make extra principal payments to save on interest.
What are the cons of OppLoans personal loan?
There are a few cons of borrowing from OppLoans that you should be aware of:
Applying for a loan will require you to give them permission to review your bank account. This is becoming increasingly common in the lending space.
OppLoans is not available in all states. Obviously, if you live in one of the 15 states where they don't offer loans, borrowing from OppLoans is not an option.
The APR on their loans is than many other personal loans. However, if you have bad credit and can't qualify for lower-cost options, OppLoans is better than Payday or Title loans.
What you should do before you take a personal loan from OppLoans
Before you take a loan from OppLoans, you should do the following:
Determine whether additional debt is best for your situation
If you can find a different way to solve your problem, it might be better for your long-term financial health to avoid taking on more debt.
Apply to at least two other lenders for a personal loan: Personal loans Like Opploans
Every lender has a different process for determining whether to lend you money. Your credit score won't tell you whether a lender would approve you or not. You owe it to yourself to shop around to make sure you get the best terms that you can get.
One of the easiest ways to shop around to several lenders is through our marketplace page. You can apply to several lenders at once.
What are some companies like OppLoans? Other companies that lend to the same kind of customer include:
Rise Credit
NetCredit
CashUSA.com
Personalloans.com
24/7 Lending Group
Plain Green Loans
Spot Loan
Bright Lending
Advance American
World Finance.
There are many others, some of which only do business in a particular state. So, when you shop around, it is important to check reviews and read a lender's policies closely.
Make a repayment plan
Even before you accept the loan, you should review your budget and make a plan for paying the loan back. Not only should you determine whether you can make the regular payments, you should also make a plan for how you can pay the loan off early. Even if it is an extra $20 on each payment, this will save a lot of interest over the long-run. And since OppLoans has high interest, anything you can do to pay less is important.
Which states does OppLoans lend in for personal loans?
OppLoans currently lends in the following states:
Alabama
Alaska
Arizona
Arkansas
California
Delaware
Florida
Hawaii
Idaho
Indiana
Kansas
Kentucky
Louisiana
Michigan
Minnesota
Mississippi
Missouri
Montana
Nebraska
New Jersey
North Carolina
North Dakota
Ohio
Oklahoma
Oregon
Rhode Island
South Carolina
Tennessee
Texas
Utah
Virginia
Washington
Wisconsin
Wyoming
Should I take a personal loan from OppLoans?
So, should you take a loan from Opploans? This is a tricky question. The easy answer is that you should avoid adding to your debt whenever you can. You should be especially cautious about OppLoans because the interest rate is high. For the first few months, you will feel like you are only paying interest and making no progress on the principal.
If you know you need a loan and can't be approved for a lower cost loan, OppLoans is a respectable company. They are upfront, offer decent service, and are easy to work with. Best of all, you can work hard to pay the loan off early because OppLoans does not have a penalty for paying a loan off early.
How do I complain about OppLoans?
If you have problems working with OppLoans and do not feel like you are getting an adequate response from the company, you can formally issue a complaint with the Consumer Financial Protection Agency.
You can also post a complaint with the Better Business Bureau and review complaints that other consumers have lodged against them.