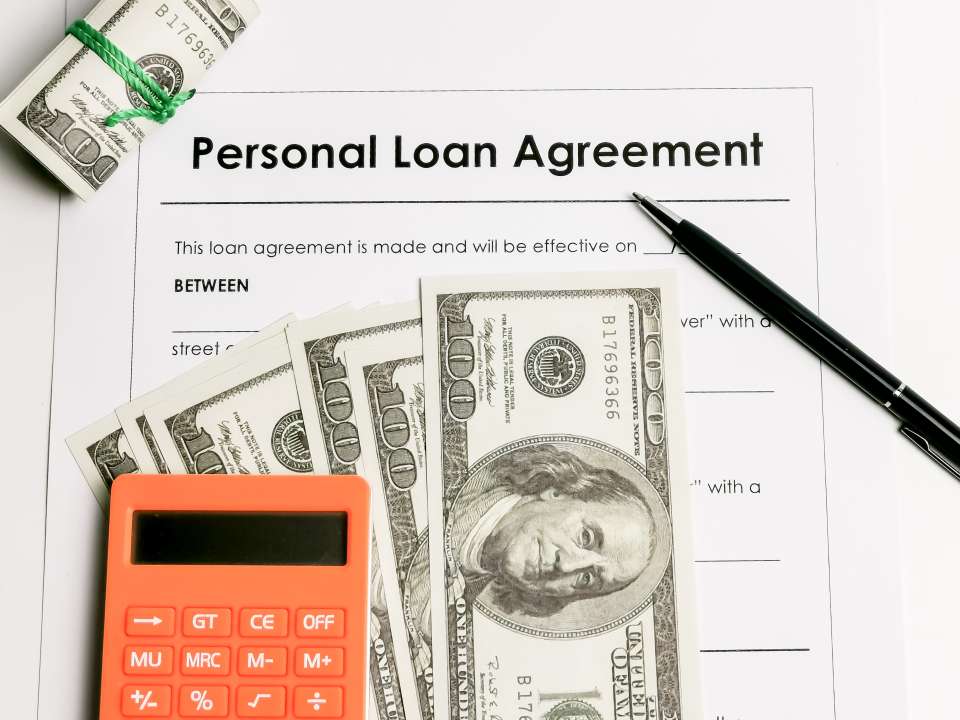 Let's take a deep dive into Upgrade personal loans. I've spent years in the lending industry and want to bring that experience to help you make sense of Upgrade personal loans: the pros and the cons and what you should do before you sign on the dotted line.
Let's get at it!
Is Upgrade a legit company for Personal Loans? About Upgrade the Company
Upgrade was founded in San Francisco in 2016 as part of the FinTech innovation movement. They are often called a neobank, which was a new kind of company that acts like an online bank, but the actual banking is done by another entity behind the scenes. Upgrade is a privately held company that has received several rounds of funding that puts their valuation somewhere in the neighborhood of $6 billion.
Other than personal loans, Upgrade has several other products: several credit cards, buy now / pay later card, and savings and checking accounts.
Personal loans from Upgrade are actually issued by their bank partners, Cross River Bank of New Jersey and Blue Ridge Bank of Virginia.
Upgrade Personal Loans as high as $50,000
Upgrade offers loan amounts as low as $1,000 and as high as $50,000.
What is the APR on Upgrade Personal Loans?
Upgrade personal loans have an APR as low as 8.49% and as high as 35.99%. Several factors determine what your interest rate would be:
Size of the loan: Lower loan amounts will almost certainly have higher interest rates
Your credit worthiness: If you have a history of responsible use of credit, Upgrade is more likely to trust you with more credit.
Your income: Having a higher income is likely to allow you to borrow more, but only if that income isn't already tied up in other expenses.
Joint applications: If you file a joint application with another person, you might qualify for a higher loan amount. Upgrade does not require a cosigner on a loan. Joint applications is entirely up to you.
Collateral: Upgrade offers the option to offer your car as collateral for the loan. This could increase the amount Upgrade is willing to lend you. They do not require collateral.
Signing up for Autopay: Upgrade says that they give you a discount if you sign up for autopay, but it is likely to be a small amount.
Debt consolidation: If you are using the proceeds from the loan to pay off another loan, Upgrade will give you a discount.
Pro tip: So, why does Upgrade keep their top rate below 36%? Well, it's a long story, but it goes all the way back to the Uniform Small Loan Law of 1916. That led many states to set 36% as the maximum interest rate that a lender can charge.
What can you use an Upgrade Personal Loan for?
Upgrade says that the primary purposes of their personal loans is to refinance credit cards, consolidate debt, make home improvements, and make major purchases. As part of their application process, they will ask you to indicate the reason for the loan. But, it is unlikely that your reason for needing the loan will change whether you are approved.
The application and decisioning will be the same no matter what you put. One of the features of a personal loan is to be able to use the loan for anything you want.
The Upgrade Personal Loan Requirements
In order to apply for an Upgrade personal loan, you will you need…
Authorize a review of your credit file
Provide a government issued ID
Provide your social security number
Show proof of residency
Have a valid and active bank account
Present a valid email address, and
Show proof of income
Once you complete the application process, you should know within 30 seconds what amount and rate they will offer you. It's possible that as part of the application process, they may ask you for additional information or additional documents which could slow the process down, but most people will not have to do that.
Does Applying for an Upgrade Personal Loan Hurt my Credit Score
When you apply for a personal loan, Upgrade will do a soft credit inquiry to see if you qualify. A soft credit check does not impact your credit score at all. If you end up taking the loan, Upgrade will do a hard credit inquiry. This will show up on your credit score and can hurt your credit score for a couple of months. But, the impact of hard credit inquiries do not last long.
Does Upgrade Offer Loans to People with Bad Credit?
Given Upgrade's pricing and business model, I don't think they offer unsecured personal loans to people with bad credit. It might be hard to get approved if your credit score is below 620. However, I don't think Upgrade underwrites personal loans based on credit score alone–and they may not use credit score at all in their algorithm. Frankly, the only way to know whether they would approve you for a personal loan is to apply.
How to Improve your Approval Odds
You can increase your chances of being approved for an Upgrade personal loan in two ways: first, you can offer your car as collateral; and, second, you can apply with another person.
Upgrade will give you the option to secure your personal loan with your car. If you have damaged credit, you are more likely to be approved if you secure the loan. And, if you would have been approved, you are more likely to receive a better rate by securing the loan.
But be warned! Securing a personal loan with your car will mean that you are likely to lose your car if you run into trouble paying the loan. So, before you secure a loan, you owe it to yourself to shop around and see if you can get a comparable unsecured personal loan from another provider.
The second way you can improve your chances of being approved or being approved for a larger amount by applying with another person. They will consider both credit profiles when making a decision. Of course, both people–together or separately–will be responsible to pay the loan back on a joint application.
What does a Personal Loan Offer Look Like from Upgrade?
When you receive a personal loan offer, Upgrade will give you the approved amount, the length of the loan, the APR and the interest rate. The APR will be higher than the interest rate because it will include the origination fee (more on that later) while the interest rate will only be the interest you will be charged on outstanding balances during the course of your loan.
If you are approved, Upgrade will give you a chance to select the offer that best meets your needs. This will include the final loan amount, the length of the loan term, and things like that.
If you need a smaller payment, you can choose a longer term, but you will pay more interest over time if you do that. Upgrade loans typically go from 2 years to 7 years.
What Fees does Upgrade Charge on the Personal Loans?
Upgrade charges several different fees when you take one of their personal loans.
Origination fee
The first fee you will notice is the origination fee. Depending on the loan, you will pay between 1.85% and 10%. The origination fee will come out of the initial amount that you borrow. If you accept a $10,000 loan, you will receive $9,500, but will need to repay $10,000. The $500 difference is the origination fee that is taken out at the beginning of your loan.
The following is an example of how the origination fee works:
| | | | | |
| --- | --- | --- | --- | --- |
| Loan Amount | Origination fee % | Origination fee $ | What you receive | Principal you owe |
| $10,000 | 5% | $500 | $9,500 | $10,000 |
Late payment fee
Upgrade charges a $10 late payment fee, but only after you are 15 days late with the payment.
Failed payment fee
If Upgrade attempts to remove your monthly payment from your bank account but there are not enough funds to cover the payment, they will charge you a $10 failed payment fee.
Title transfer fee
If you decide to use your car as collateral on the loan, Upgrade will charge you a title transfer fee to cover the cost of registering with your local motor vehicle agency. That fee will come out of the proceeds of your loan before you receive it.
Upgrade says that they do not mark up this fee. They will only charge the amount that is needed by the DMV.
Prepayment penalty
Upgrade does not charge a prepayment penalty. So, paying the loan off early can save you money on interest.
How Fast can You get Money from Upgrade?
After you accept your loan, and clear any necessary verifications, Upgrade deposits the money into your bank account, usually within one business day. If are using the loan to automatically pay off another loan, they will send the money to the other lender. This process can take up to 2 weeks for the payment to be posted.
What to do Before You Accept an Upgrade Personal Loan
Even though Upgrade personal loans are legit, there is still a3-step process of what to do before you accept a loan:
Review the loan agreement: Upgrade may change their policies and some of the information we have presented may no longer be accurate. Specifically, check for the interest rate, fees that might be incurred, and any policies to help you in the event that you struggle to repay.
Shop around: Upgrade is a reputable company, but that doesn't mean that they will always give you the best deal. You owe it to yourself to make sure you are getting the best personal loan you can qualify for. One of the easiest ways to shop several lenders at once is to go to our marketplace page. By applying there, you will be able to see up to forty lenders and what they would offer you. It is a great one-stop shop for making sure you are getting the best deal.
Make a plan: Take a few minutes before you accept the loan to plan for how you will work the monthly payment into your budget. Once you are comfortable you can make it work, make a plan for how you can make extra principal payments, so you can pay off your debt sooner and save money on interest.
Summary of Upgrade Personal Loans
Upgrade is a large and respected company that offers a range of different financial services products. They are a well-established lender that you should feel comfortable using.
But, you should always be cautious about taking on more debt and explore any other options that might be available to you instead of taking an Upgrade personal loan.